Weatherlink Live
Weatherlink Live connects your Davis Sensor suite, whether it's from the Vantage Pro family or the entry level Vantage Vue, to the internet such that you can view your weather data live on the Weatherlink app, or on your PC / tablet via your weatherlink.com account.
Using up to date technology, Weatherlink Live collects data wirelessly from your outdoor sensors, and connects the data to your cloud based account using your Wifi, making data access quick, simple and able to be accessed from anywhere. Updated every one minute, this makes your data near real-time.
Talk to us for more details on how this could work for you
Monitor your environment
Configure a custom network of multiple Davis sensors with one Wetherlink Live -ideal when in a ring fenced environment and within the 300 meter wireless range for the Davis sensors.
Add any Davis wireless transmitter to your Weatherlink Live box including Vanatge Vue sensor suites, Vantage Pro2 Sensor suites, additional sensor tranmistter stations and the leaf and soil station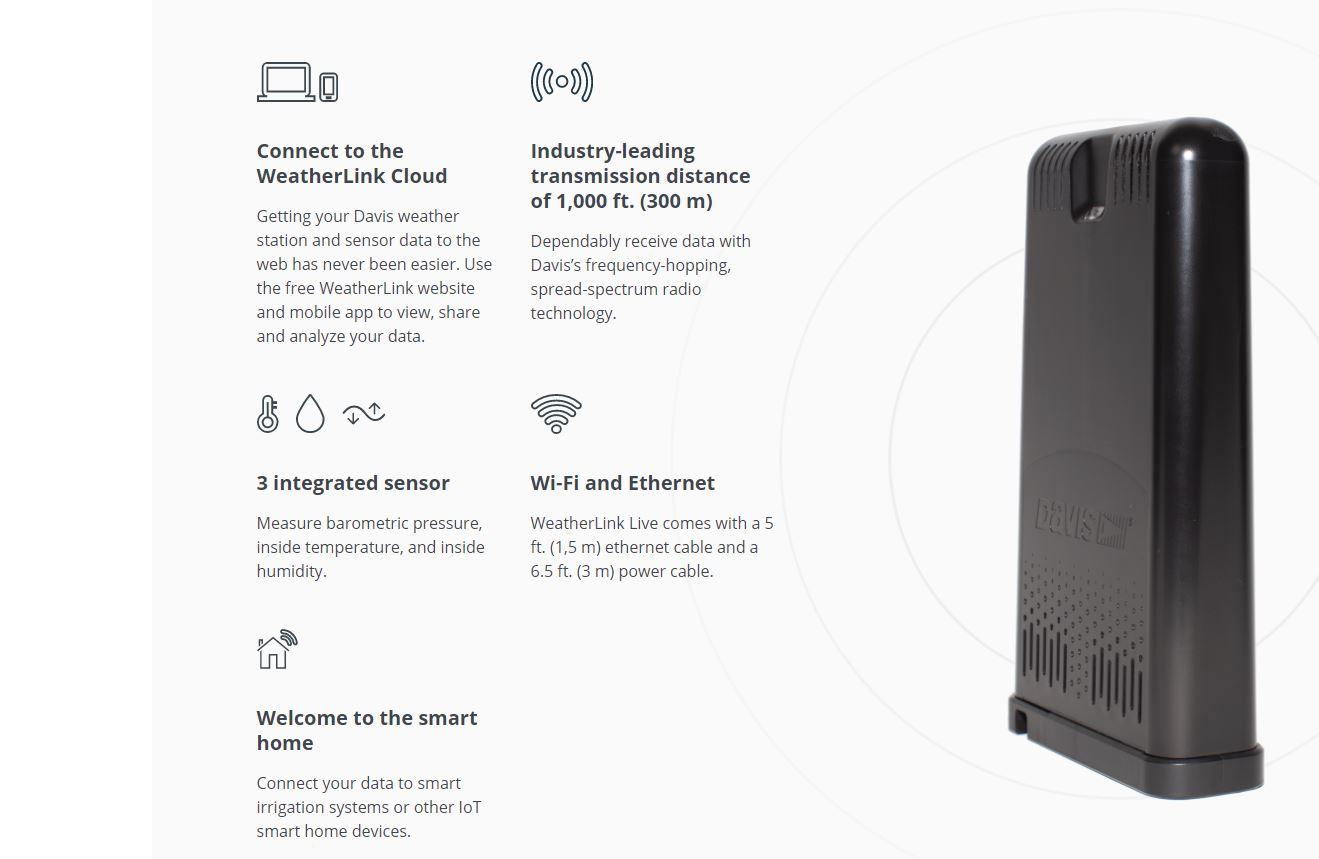 Weatherlink Live - setup