Remote Cellular Telemetry Solutions.
The Vantage Connect combines cellular technology with an integrated data logger to transmit real-time sensor data to the Weatherlink Cloud. From there you can view data on the Weatherlink.com web portal and the App for Android and Apple devices.
There is an extensive range of sensor combinations that are available for the Vantage Connect - speak to us for more details and we will help you spec up your station
The Vantage Connect provides the perfect solution for collecting weather and sensor data in remote locations.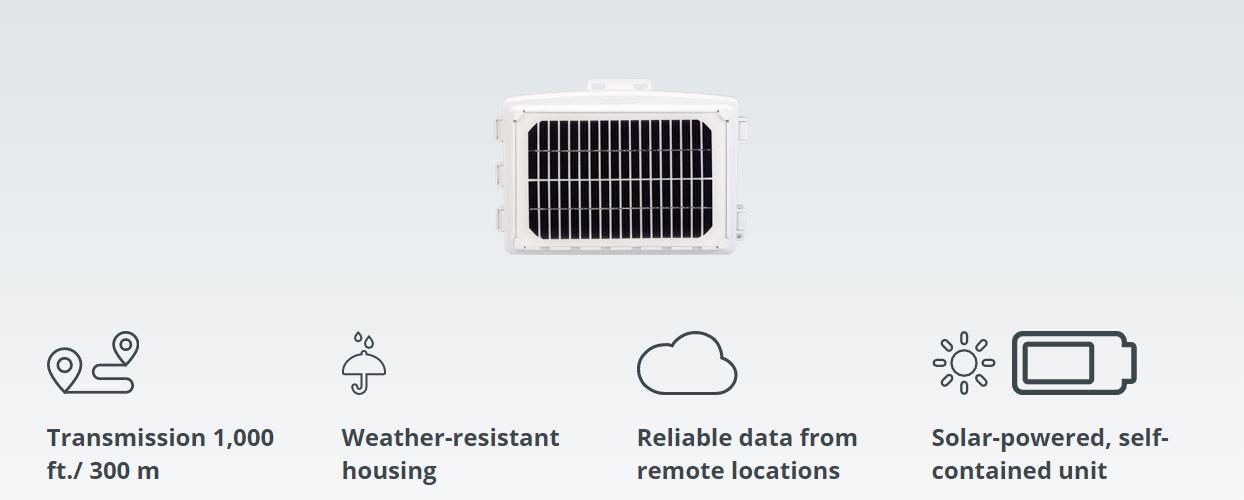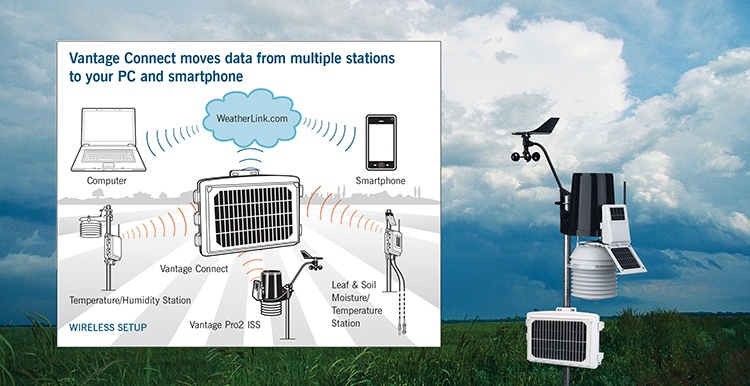 Pictured above the Vantage Connect, with a Wireless Vantage Pro Integrated Sensor Suite
Transmission range from Davis transmitters = 300m using frequency hopping spread spectrum radio technology.
Engineered to withstand temperatures ranging from -40C to +60C, mounting hardware included
Choose to push data to the cloud every 5,15 or 60 minutes (15 standard time unless otherwise stated in the UK). 90 days worth of data stored internally preventing data loss.
Powered by a 5 watt solar panel with an in-situ 6 volt rechargeable battery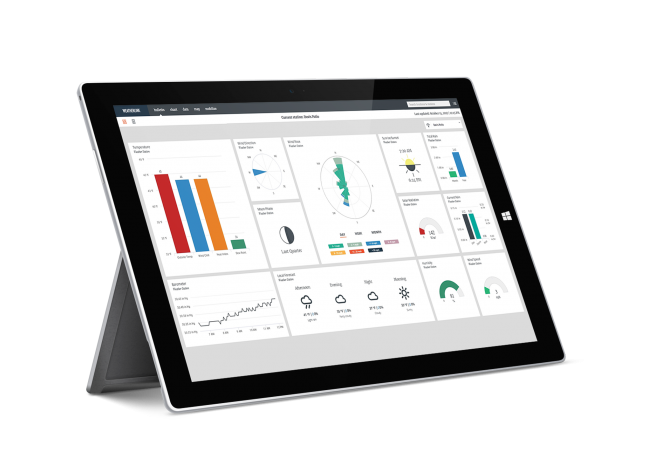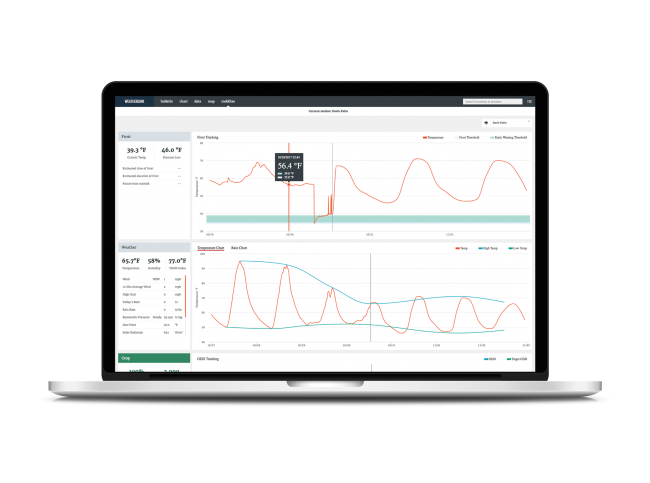 Pictured above Weatherlink.com weather portal on Tablet and PC
Using your Weatherlink.com account create a custom bulletin dashboard of current conditions with 16+ different data types and views

Visualise multiple data points at once with historical data in charts.

Analyse and download all raw data records
Share your station with up to six colleagues each with full access to the station's data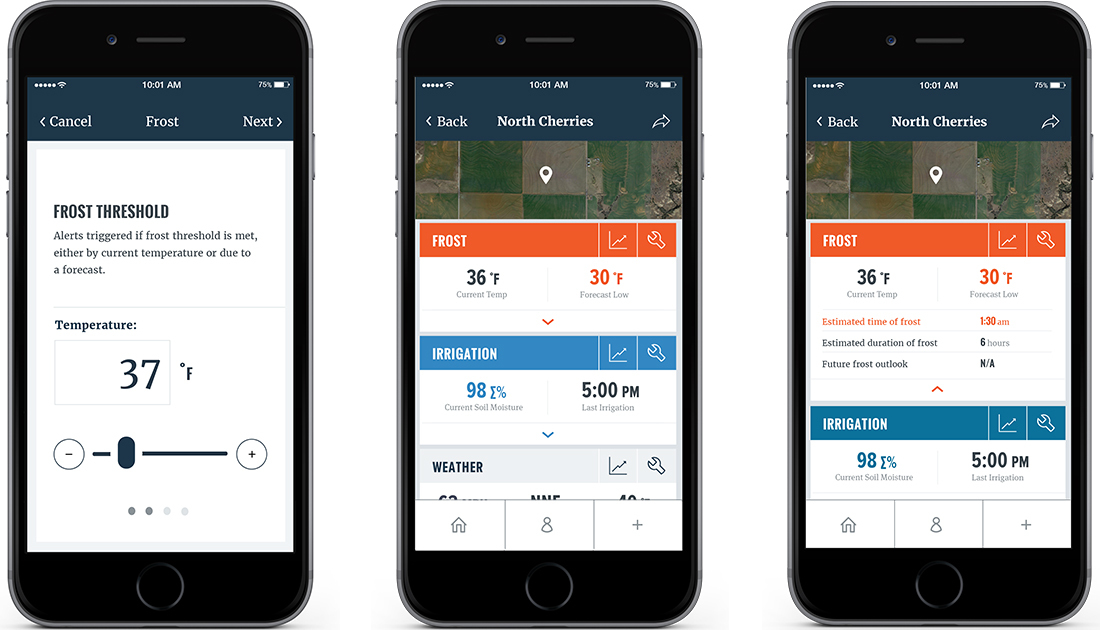 View your current weather and forecast conditions from your station on the Weatherlink App. View a network of public stations within your region and around the world on the same Weatherlink App.
Use the Mobilize app to track site-specific conditions such as frost alerts, accumulation of chill, and Growing Degree Days.
In the UK all service plans are based on 15 minute update intervals unless specified at placement of order
The Vantage Connect concept offers the most practical solution for sharing weather data between sites / farms. The data can also be streamed into most disease / pest / crop forecasting models, speak to us for more details.
The free Weatherlink app enables users to be updated 24/7 365 with the latest weather conditions directly to their SMART devices
Vantage Connect Cellular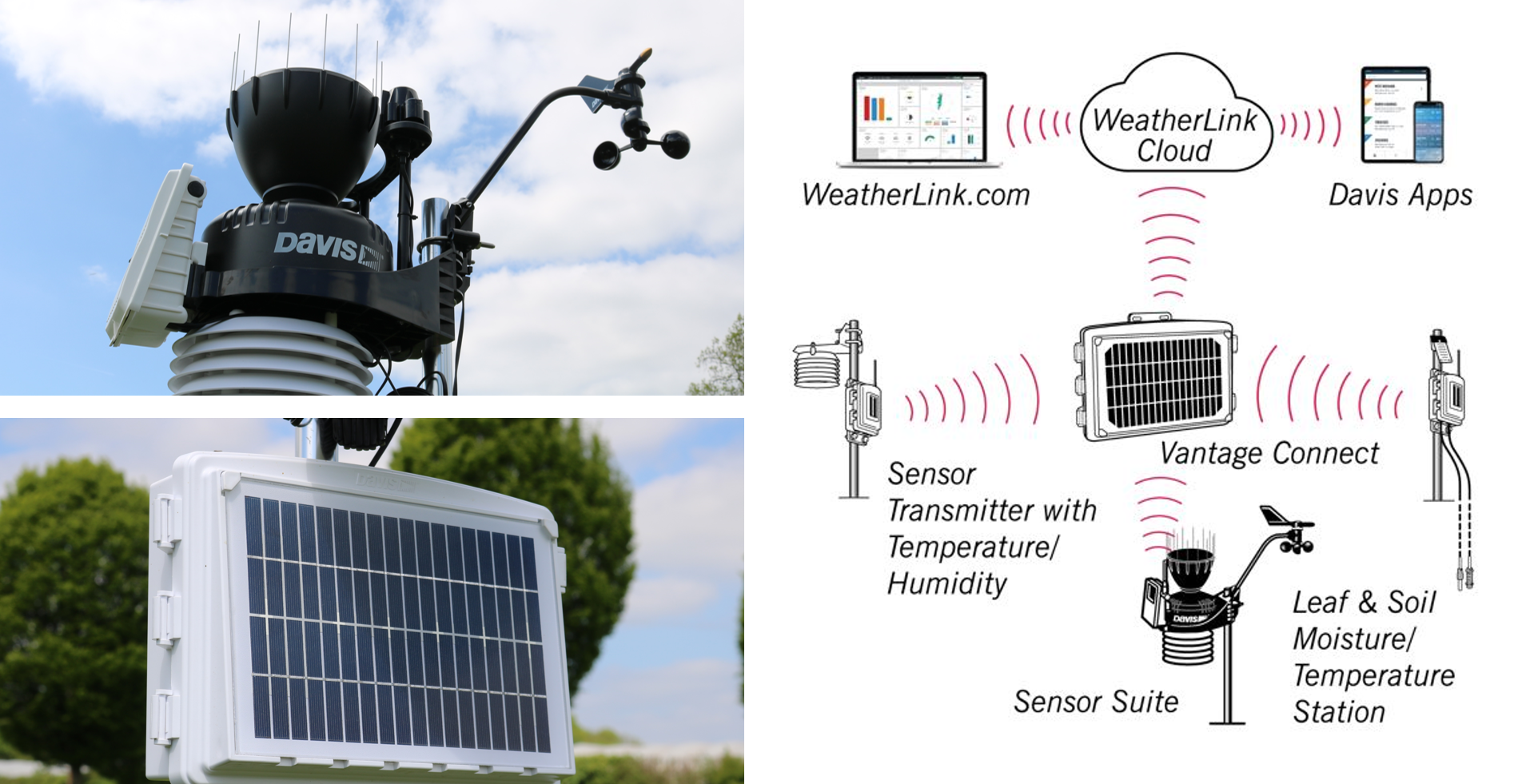 Other Precision Weather Instruments Services
Login to your Agri-Tech account