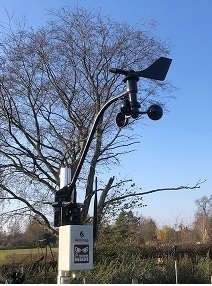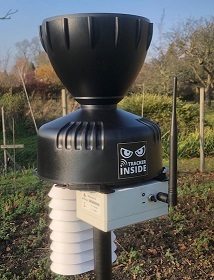 SMART Remote Raincrop data straight to your fingertips. Call us on 01462 813303 for more details and pricing - the cheapest remote rain-gauge on the market today - also includes temp / humidity. Windcrop for wind speed / direction + purpose built app for quick data analysis.
With 26 years experience in the field, we understand the needs of our clients & their business.
Established in 1992, Agri-tech Services specialises in providing high-tech Precision Farming Services and solutions to Agriculture & Horticulture. We pride ourselves on building long term relationships with our clients, many of whom have been with us in excess of twenty years, and have formed a big part of our journey.

Wilfred Maddocks Ltd of Newport Shropshire has utilised the services of Agri-tech for more than twenty years.

In 2018 the Company invested in two of Agri-tech's Sentek Continuous soil moisture monitoring probes to help schedule the irrigation of the Farm's packing potato crop. Agri-tech provided the training on the probe data, enabling the Management team to interpret the data "live", viewing crop daily water use, soil moisture deficits, and soil temperatures via the Agri-tech client Login area on our PC and SMART devices.

This enabled us to make important decisions on our water management with confidence and ease, supplying the exact quantity of water required at the correct time. We believe this to be a vital tool in our management of the potato crop, and helps support our aim of increased sustainability within our potato production.

In a dry year such as 2018, we were much better placed to manage our water supply, ensuring quality and yield was optimised. As a result of this W Maddocks has invested in more probes for the 2019 season and beyond, to cover our total potato production area. Agri-tech will be instrumental in providing the advice supporting the hardware, and we look forward to working with them in the years ahead.
John Glazebrook - Milner Assistant Farm Manager Wilfred Maddocks Ltd
Agri-tech's weather station has changed our whole farming philosophy. Knowledge of your own weather data has enabled us to construct degree day and winter chill models across individual cultivars and most of our pests within the context of our own changing climate.
Edward Thomson - Pixley Berries
About Agri-tech
Agri-tech "people" are focused on utilising the world's most precious and natural resources for sustainable food production. We are passionate about what we do, and are privileged to be working with some of the most Professional and Innovative growers in the world.
We are completely independent which enables us to offer our clients impartial advice that will benefit both their business and the environment at large.
Login to your Agri-Tech account