With margins depleting and the cost of fungicide increasing, target your spray application with precision
A new web-based real-time prediction system for strawberry powdery mildew has been developed by the University of Hertfordshire and is accessed via the Agri-tech dashboard.
Uses optimum conditions for humidity and temeprature to record and forecast when the disease is likely to grow, and alerts the grower when it is time to spray.
SPM module accessible from your secure client login area
Data easily accessible to view from your SMART device
Easily create disease monitoring zones witin your farm
Can "talk" to three of the most popular climate loggers on the UK market
Record your fungicide with ease from any device, creating a fungicide application report for your field
Enables proactive rather than reactive fungicide applications, ensuring maximum benefit from limited chemistry
Average cost benefit in 2018 was £250 / hectare, with no detriment to the crop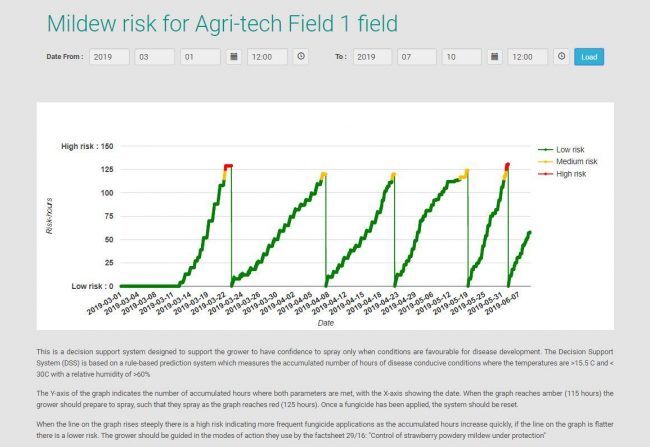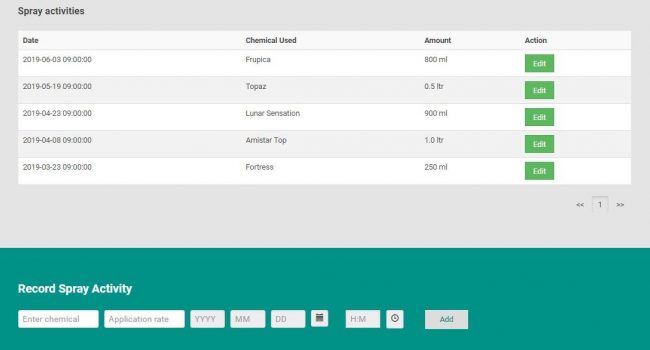 By using the system the grower is able to use fewer fungicide sprays by targeting with prescision.
Saves cost
Reduces pesticide residue risk
Enables intelligent use of limited chemistry
Quick and simple to use
Other Agri-tech Agronomics Services
Login to your Agri-Tech account