Agri-tech EnviroMonitor
The new EnviroMonitor concept provides cost effective solution for measuring more than just "the weather"
Using the in-field nodes multiple sensors can be attached to seamlessly transmit data via the EnvoroMonitor Gateway to your SMART device.
Each Node can have up to four sensors attached ranging from temperature and humidity to flow and pressure in your irrigation system. The Nodes transmit the sensor data using IOT Mesh Network technology back to the Gateway which is the hub of the system. The Gateway then pushes the data to the cloud server using cellular connectivity.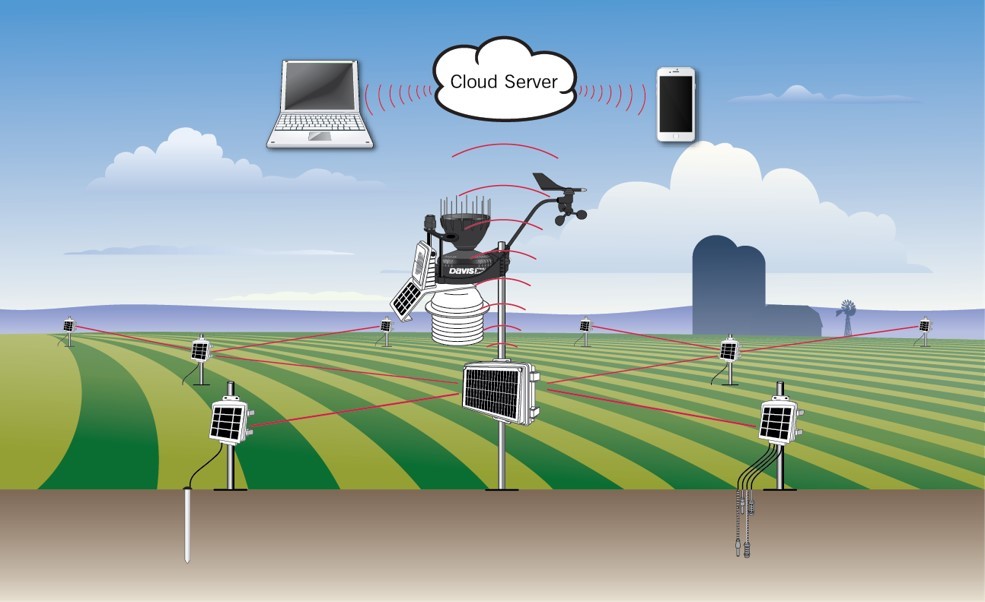 Each Gateway can host more than 20 nodes, and the communication range on each node is up to 1,200 meters

With multiple sensor options available, one has the ability to monitor and manage the efficient use of water, fertiliser and Pesticides.
EnviroMonitor data can be exported in a format supported by many Crop prediction and Pest and Disease prediction models
Frost alerts, Crop Management reports and critical in-field data is delivered directly to your PC or SMART device
Due to the numerous options available, speak to us at Agri-tech to enable us to understand your requirements and build the system to meet your specifications.